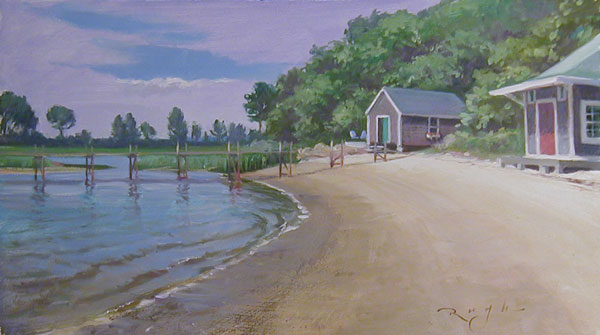 View a larger image.
Hospital Cove, 8" x 14" - oil/panel
Excerpt from this posting:
"...I sat in the shade of the dock just out of view, following my rule to find a vantage point that was also a place that I would choose if I were stopping to enjoy the day..."
This journal entry is now available as part of a compilation in ebook form:
Specifications:
Epub and PDF formats
102 Entries
26,700+ Words
95 Full-Color Illustrations (Oil paintings by the author.)
2006 - 2010
More information
here.
-
Doug Rugh