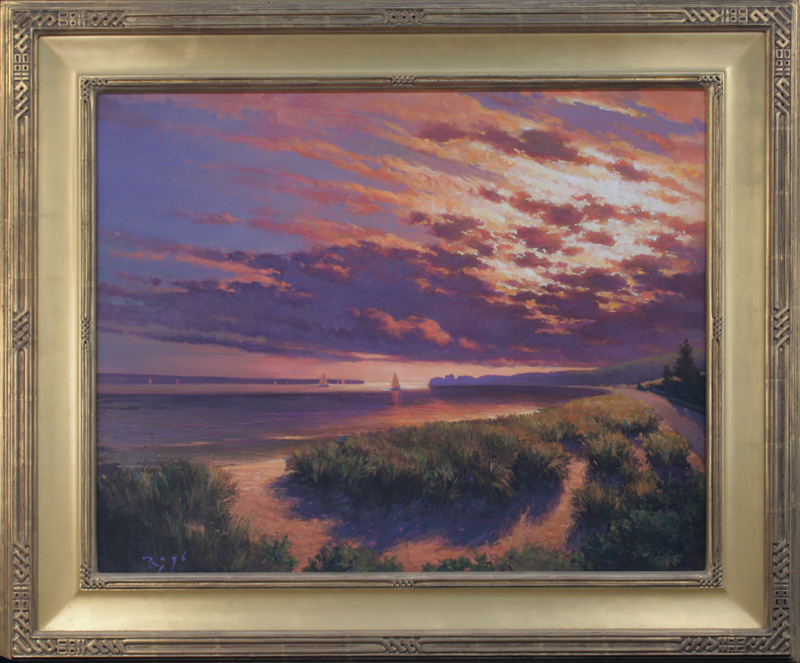 View a larger image.
Bike Path Towards Nobska, 24" x 30" - oil/canvas
View a satellite map of the location.
Excerpt from this posting:
"...On the opposite wall was her composition as only she could do it. Artists have a history of consuming their still lifes just before they sour so I had no qualms about, at a minimum, recycling the still life as a subject of my own...."
This journal entry is now available as part of a compilation in ebook form:
Specifications:
Epub and PDF formats
102 Entries
26,700+ Words
95 Full-Color Illustrations (Oil paintings by the author.)
2006 - 2010
More information
here.