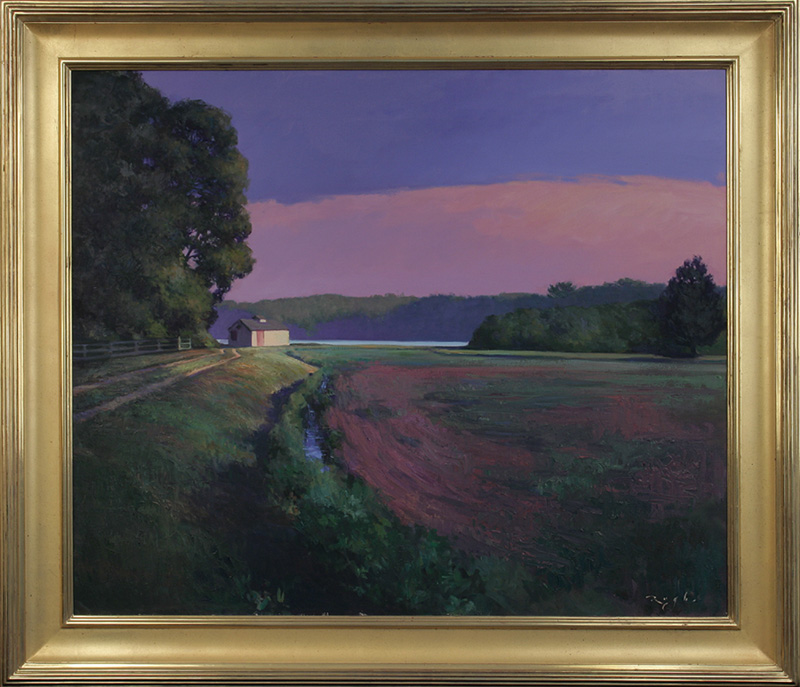 View a larger image.
Cranberry Bog at Dusk, 30" x 36" - oil/canvas
View the painting location on a
satellite map
.
Excerpt from this posting:
"...And then you notice that the paintings are all a little cock-eyed and that your host is looking at you...a little sideways too. You're both in sync. Just not with each other unless you're seeing through their eyes..."
This journal entry is now available as part of a compilation in ebook form:
Specifications:
Epub and PDF formats
102 Entries
26,700+ Words
95 Full-Color Illustrations (Oil paintings by the author.)
2006 - 2010
More information
here.
-
Doug Rugh