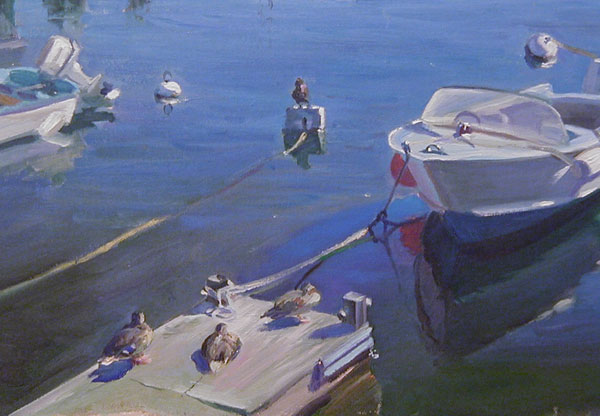 This is a detail of a larger
painting
.
View a satelite map of the location.
Excerpt from this posting:
"...Like the time when a big black crow landed on Hillary's straw hat. They both looked at each other at the same time and in the scuffle the bird flew off..."
This journal entry is now available as part of a compilation in ebook form:
Specifications:
Epub and PDF formats
102 Entries
26,700+ Words
95 Full-Color Illustrations (Oil paintings by the author.)
2006 - 2010
More information
here.
-
Doug Rugh