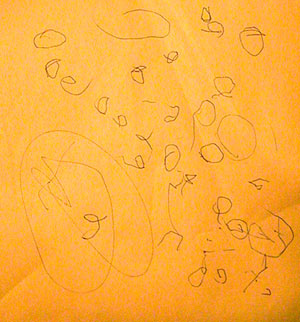 Excerpt from this posting:
"...More recently she's started in on portraits. She'll say a name of someone in the family and draw a little blob. Then another name and another little amoeba. You can almost hear the cells dividing..."
This journal entry is now available as part of a compilation in ebook form:
Specifications:
Epub and PDF formats
102 Entries
26,700+ Words
95 Full-Color Illustrations (Oil paintings by the author.)
2006 - 2010
More information
here.
-
Doug Rugh