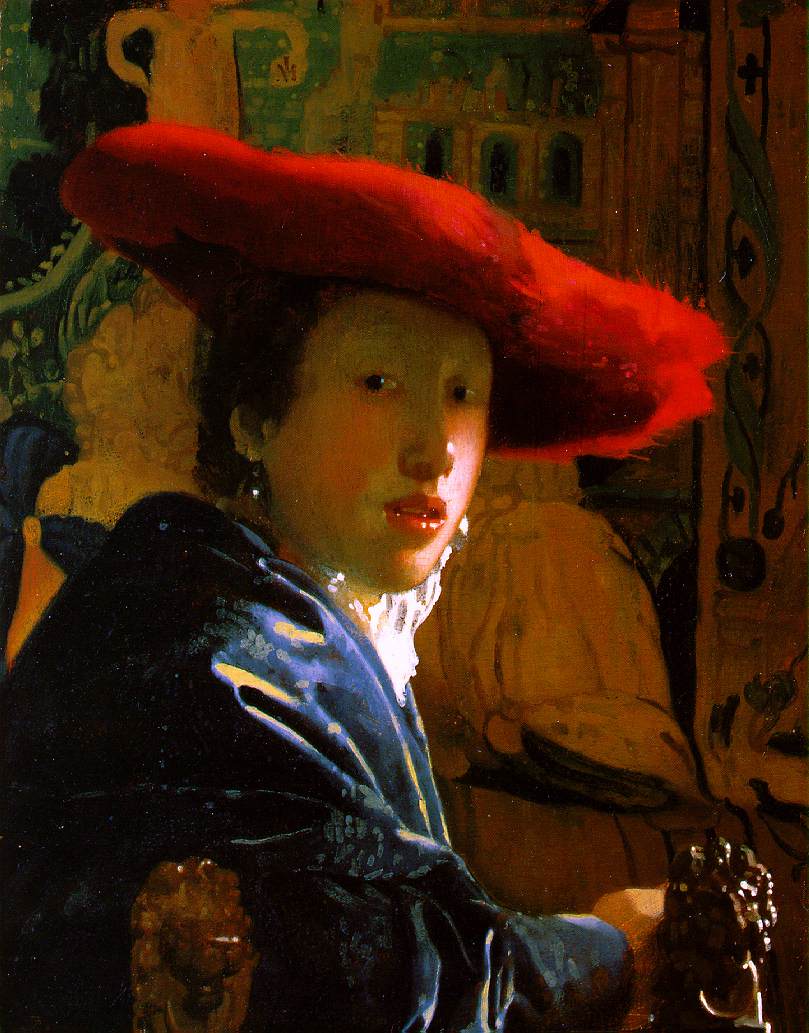 View a larger image.
"Girl in a Red Hat" by Vermeer
Excerpt from this posting:
"...A friend who is an engineer that sends laser light to the moon visited the studio the other day and we got to talking about the camera obscura (a projected image box that Vermeer had access to.) Now, every few days he calls me into his office so can see the improvements on a rig he set up in his window..."
This journal entry is now available as part of a compilation in ebook form:
Specifications:
Epub and PDF formats
102 Entries
26,700+ Words
95 Full-Color Illustrations (Oil paintings by the author.)
2006 - 2010
More information
here.
-
Doug Rugh