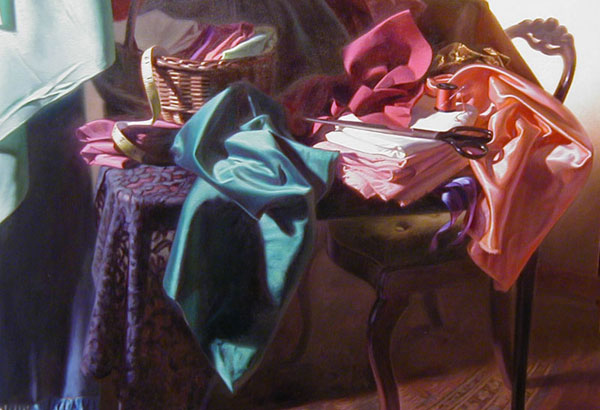 View the whole painting and an excerpt from a book about the technique used in creating this work.
Excerpt from this posting:
"...artwork done with the eye doesn't get a fair viewing. We're missing the transparent layers, the brushwork and impastos, the warm and cool nuances staining the canvas or obliterating it, the carefully worked passages contrasting the broad washes. In short: we're missing a sensitivity to medium..."
This journal entry is now available as part of a compilation in ebook form:
Specifications:
Epub and PDF formats
102 Entries
26,700+ Words
95 Full-Color Illustrations (Oil paintings by the author.)
2006 - 2010
More information
here.